MIMICO offers a full range of leading brand equipment, parts, service and engineering support for quarrying and mining operations in New Zealand.
Metso Outotec's range of static and mobile crushing and screening equipment is well known in the New Zealand market, with a reputation built over decades of performance. MIMICO also offers complimentary brands, including MDS trommels, Superior Industries wash plants and conveyors, and the IMS range of mobile equipment.
These equipment brands are backed by MIMICO's extensive OEM and indent parts supply, a nationwide, factory-trained service support team, and the in-house MIMICO Engineering team.
MIMICO's Crushing and Screening Business Manager, Garth Taylor, believes his team is uniquely placed to support crushing and screening operators in New Zealand.
"At MIMICO, our vision is to equip the success of our customers. We have a deep and strong industry-wide offering and back this up with a highly skilled, well-trained team of professionals."
MIMICO Engineering
For over 30 years MIMICO Engineering has delivered project plant to maximise customers' returns, covering the full spectrum from design, fabrication, installation, and project management to ensure delivery that meets the highest of expectations.
"MIMICO Engineering is the support unit to all things MIMICO," says Scott Welsh, MIMICO's Engineering Manager. "We complement the company's key brands and provide engineered solutions in line with a mission to provide quality plant, equipment, and services."
MIMICO Engineering has partnered with organisations across the country to create bespoke solutions specifically designed to equip their success. "We have an experienced team of in-house project managers and installation engineers ready to deliver projects and equipment upgrades on a turn-key basis. Developing a total project plan that incorporates safety, installation methodology and commissioning deliverables is all part of the MIMICO experience," explains Welsh.
Utilising full 3D in-house design methods and experienced design professionals, MIMICO Engineering manufactures and installs customer focussed solutions in many areas. These include large scale projects incorporating Metso Outotec and Superior Industries products along with New Zealand-made crushing and screening equipment and plant upgrades using equipment from these brands to improve plant performance.
Complementing MIMICO's world leading crushing and screening brands, the company also manufactures their own product offering to fully meet the market. MIMICO Engineering's solutions include inclined screens, primary product bins, belt and vibrating bins and feeders, transfer, radial and stockpile conveyors, Lamella clarifiers/thickeners, and guarding solutions.
Find out more about some of MIMICO Engineering's projects HERE.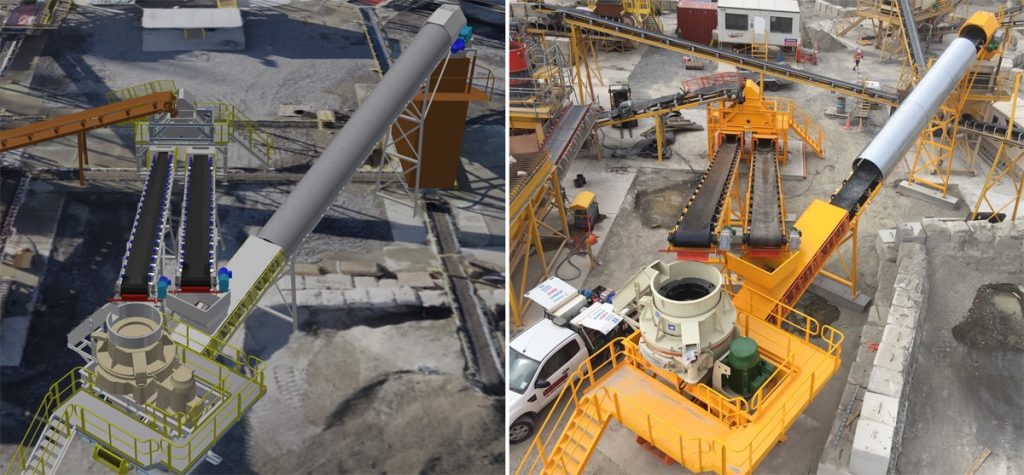 Premium Parts Supply
MIMICO is the New Zealand parts supplier for all the brands they distribute. Genuine OEM parts are specifically manufactured to suit every machine, ensuring a perfect fit to the same exact standards that were set when it was designed. This ensures machines will stay well-maintained and perform to their original specifications.
When choosing spare and wear parts for a crusher, operators should think long-term. Metso Outotec's parts help keep your crusher working at peak performance because they are made to fit and function for just that.
"Correct parts are critical to the successful operation of any process equipment," says David Hyslop, MIMICO's Crushing and Screening Parts Specialist. "We know each component undergoes rigorous testing in both laboratory and field-based trials to ensure the manufacturing processes, materials and quality control are of the highest standards. Genuine OEM parts, therefore, outperform imitations and with a longer lifetime, saving time and costs.
"Customised spare and wear parts solutions help improve equipment reliability and availability, and support operators in optimising plant performance and by lowering total cost of ownership. We aim to make part identification, ordering, supply, and demand planning as smooth, efficient, and cost-effective as possible."
As a parts specialist for all makes and models of crushing and screening equipment, MIMICO's dedicated parts staff can also source the best value non-OEM parts from around the world. This parts service means MIMICO can provide wears and spares at a competitive price for almost all makes and models of mobile and fixed crushers and screens.
Find out more HERE.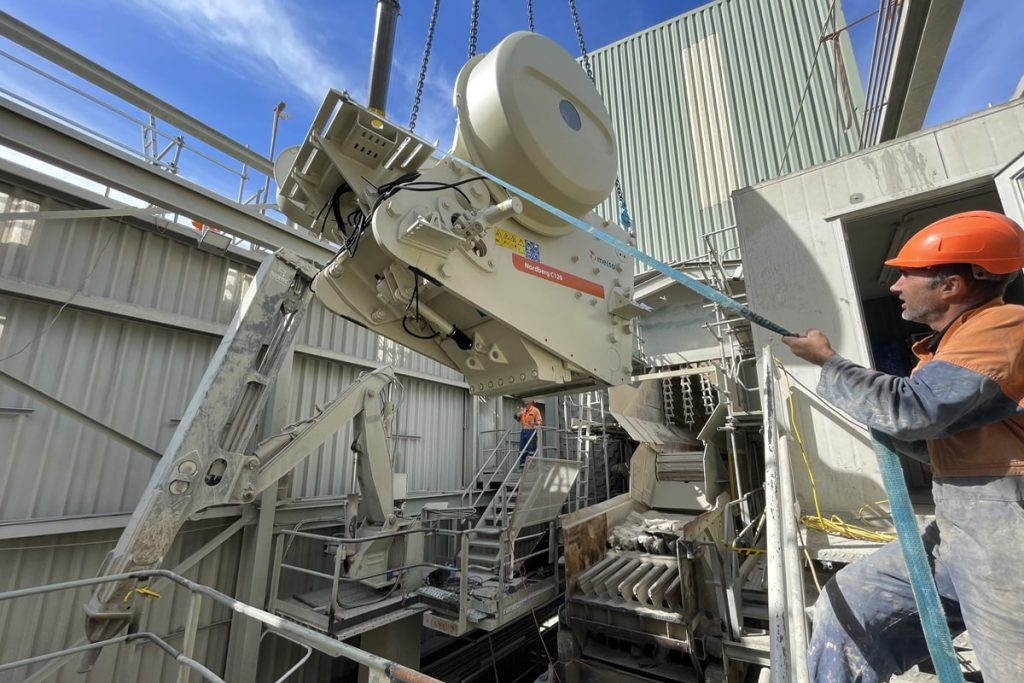 Superior Service Support
MIMICO's service team is factory-trained and can handle all servicing and any unplanned breakdowns anywhere in New Zealand. Mobile service teams carry out scheduled servicing and respond to heavy machinery breakdowns all over the country.
"Our crushing and screening service team is available 24/7, 365 days of the year with the technical capability to attend any mechanical or breakdown problem," says Ben Hopkins, MIMICO's Sales and Technical Support Manager. "Work with our team to keep your downtime to as minimal a level as possible."
MIMICO has the resources to provide repairs and maintenance including a fleet of fully equipped mobile vehicles and bases at four MIMICO branches, in Auckland, Matamata, Paraparaumu, and Christchurch, along with a network of service providers throughout New Zealand.
Find out more HERE.
World Class Brands
MIMICO sells, hires, and services heavy machinery for the quarrying, mining, contracting, construction, recycling, and forestry industries. Our world class brands include Kobelco excavators, Moxy articulated dump trucks, Dynapac compaction equipment, and Epiroc hydraulic attachments, as well as our selection of crushing and screening equipment.