IMS produces a range of mobile screens and scalpers, a tracked blender and a tracked pugmill suitable for New Zealand applications. IMS mobile screens are ideally suited to process sand and gravel in dry screening or rinser type applications.
Depending on material configuration and screen mesh requirements, it is possible to process up to 300tph with these products. IMS also offers a range of mobile wheel radial conveyors and track stackers, developed specifically to suit a wide range of applications and material types.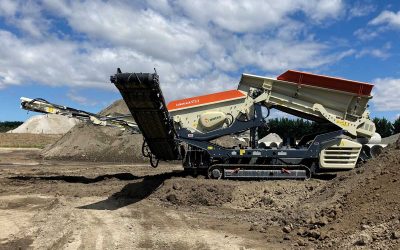 Get ready for the spring/summer screening season with a range of compact but efficient mobile...
read more
IMS MOBILE PUGMILLS & BLENDING PLANTS