MIMICO are New Zealand pioneers in world leading heavy equipment, plant, and engineering services. For over three decades our heritage has been developed through the pedigree of our people and products.
We are a trusted partner to many and that is a responsibility we never take for granted.
Our future is ambitious, its about helping our customers grow through our solution's led, and support driven market offering. Equipping Your Success!
MIMICO – Your Heavy Equipment Supplier

We are proud to be your New Zealand distributors for a range of world-class heavy equipment brands. We offer equipment solutions for mining and quarry operators, constructors, destructors civil contractors and much more! Quality and innovative heavy equipment has been a hallmark of our business for over 30 years.

We make it easy for you to get mission critical parts and reduce your downtime. That's why we carry an extensive part's holding to support the heavy equipment we distribute. But we're also an indent specialist for all makes and models of heavy machinery, so when parts are hard to find you'll get the best value and service from our passionate national parts team!

Our national service team are passionate problem solvers with high standards. Operating from our four branches in Auckland, Matamata, Paraparaumu & Christchurch the MIMICO field Service team are never far away. Reputable regional service providers throughout New Zealand further extend our support network.
The Latest From Tough Stuff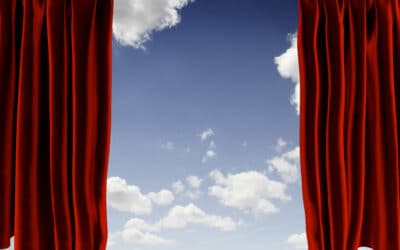 MATAMATA, NEW ZEALAND – [November 3, 2023] In conjunction with AdvanceQuip, we would like to announce that MIMICO has entered into an...
read more
Don't just take our word for it
Over the years MIMICO has sold, hired and serviced heavy machinery throughout New Zealand for the quarrying, mining, contracting, construction, recycling and forestry industries.
We've done a good job, but you don't have to take our word for it. The real proof comes from the mouths of our customers.
What MIMICO did was work and rework their plans to make sure we had a very flexible plant that gave us options for future development.
Mike Higgins, Isaac Construction
We've had a very good relationship with MIMICO since 1996. We're two family businesses working together with very similar family values.
Ricky Leach, HG Leach & Co Ltd
The LT106 is, quite simply, the best primary I've come across. It's awesome. We can just do so much more with it. For us, efficiency and versatility are key and that's what this machine gives us.
Wayne Byford, Byfords Construction
The breaker comes in real handy on the many construction sites in and around the beach towns of Tairua, Pauanui and nearby Whangamata.
Storm Waters, Storms Construction
MIMICO told us they would get the 35 tonner down to us ASAP, and worry about sorting the details later. It arrived, and the contract really got going. Finally we had the right gear, the right staff and the right productivity.
Dave Connell, Connell Contractors
They're responsive to our needs. We do a lot of our own routine maintenance but we call MIMICO in for breakdowns and problem-solving. It's a pretty positive relationship all round.
Keith Squires, Avoca Group
Considering your next heavy equipment asset purchase? Speak with one of our team today.
The Parts team at MIMICO have a comprehensive knowledge of our machinery and equipment.
MIMICO's service team are readily available to answer your servicing needs.
Sign up to our newsletter for regular updates on news, promotions, deals and offers.