MOXY ARTICULATED DUMP TRUCKS
The Moxy Articulated Dump Truck (ADT), with its unique forward-mounted turning ring, sloping rear frame and free-swinging gear driven tandem bogie, has stability that is hard to match and performance that can't be beaten.
It all comes down to more contact with the ground, better traction and use of power, and faster work with better results.
High productivity means more material moved every day. Moxy brings an increased level of innovation to the productivity game. In every weight category, the Moxy ADT leads the industry with its superior body capacity.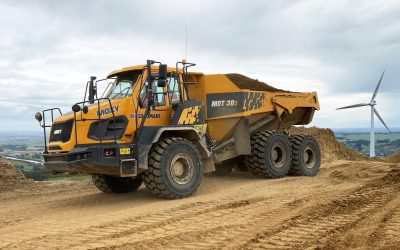 The Moxy Articulated Dump Truck (ADT) offers a larger load capacity in all weight categories....
read more