DYNAPAC CONSTRUCTION EQUIPMENT
Dynapac is one of the world's pre-eminent manufacturers of compaction and paving equipment with a wide selection of rollers, pavers, mobile feeders and planers.
The company's compaction range includes single-drum and double-drum vibratory rollers, combi rollers, steel drum rollers, pneumatic rollers and tamping compactors, while their paving equipment includes tracked and wheeled pavers, mobile feeders and screeds.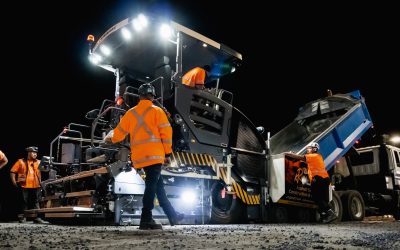 The Dynapac SD2500WS, available from MIMICO in New Zealand, is a wheeled asphalt paver featuring...
read more