In the heart of Poroti's Brewer's Quarry, Clements Contractors Ltd and MIMICO forge a partnership that redefines quarry operations. Quarry Manager, Gus Hawkins, shares insights on how the MDS M412 Trommel has revolutionised their processes and elevated their capabilities.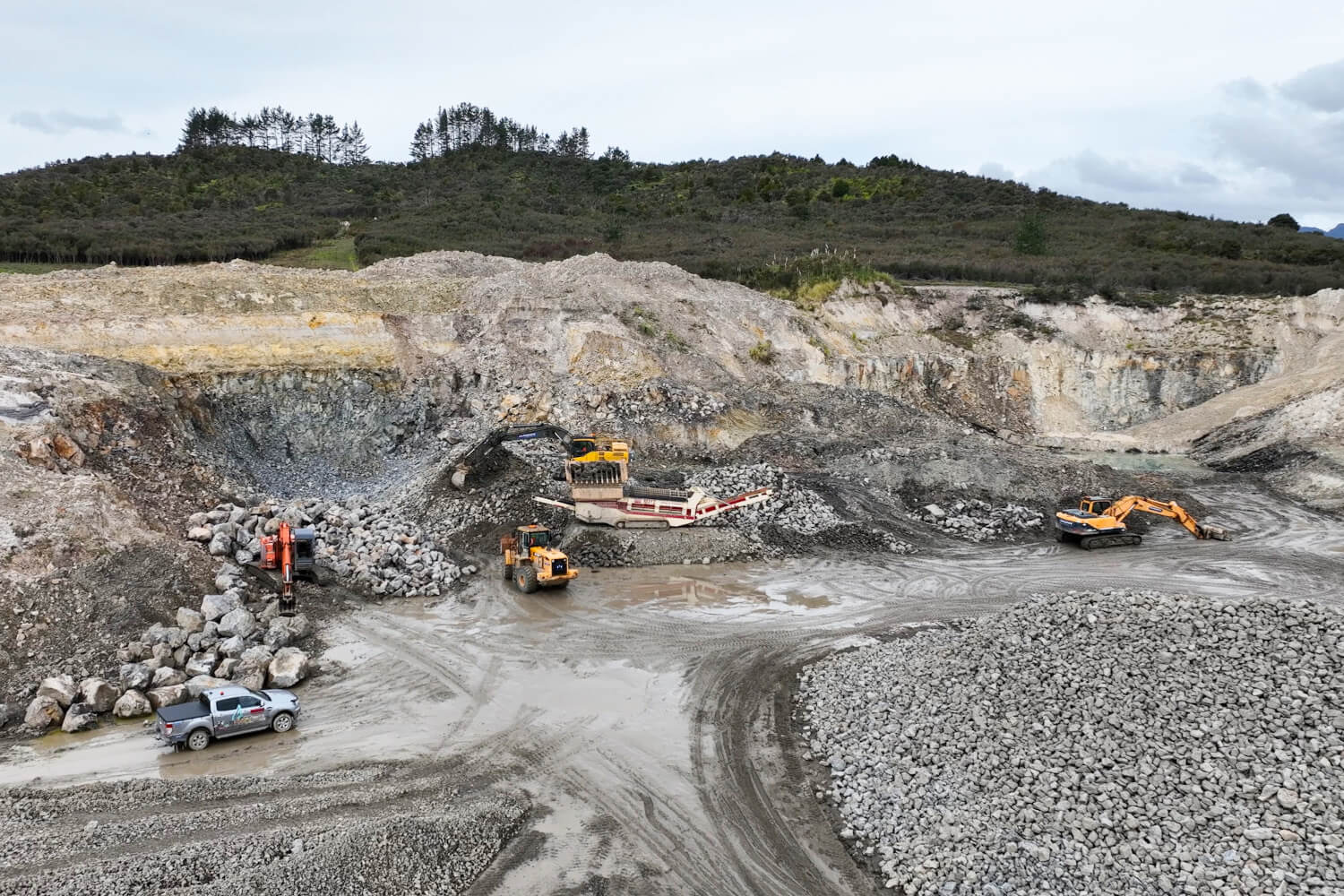 Liberating Rock from Debris
One of the primary challenges in quarry operations is efficiently separating raw feed material from dirt and fines to obtain the desired rock product. Gus Hawkins acknowledges the MDS Trommel M412's pivotal role in achieving this goal. Rather than resorting to the traditional method of crushing rock to obtain gabion or rip rap-sized products, the trommel screen offers a more resource-efficient alternative.
Hawkins highlights the user-friendly nature of the MDS Trommel M412. The machine boasts preset settings that simplify operation, while its one-push auto-run feature streamlines the start-up process. This ease of operation enhances productivity and minimises downtime, allowing the focus to optimise material separation.
One of the standout features of the MDS Trommel M412 is its exceptional mobility. Hawkins finds it remarkably easy to move the trommel from one location to another, thanks to its wireless remote control. Moreover, the machine exhibits exceptional manoeuvrability on ramps, facilitating seamless transitions between different piles of materials.
CAT 2.2 50kW TIER 4 Diesel | Output 300 tph
45193 lbs / 21.5 Tonnes
3.4m3 Hydraulic Push Feeder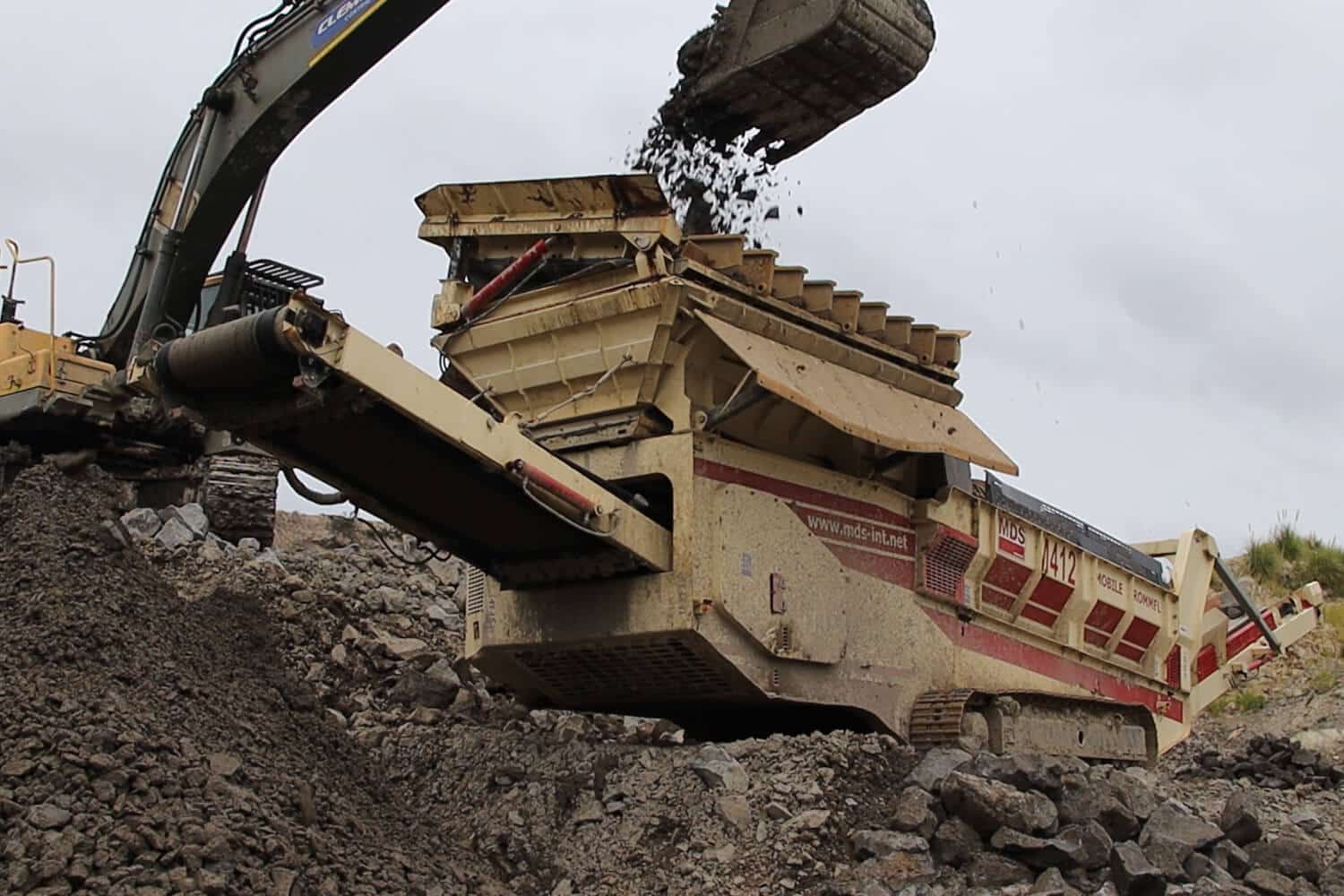 MDS M412 Trommel Benefits
Versatile Screening Capability: The MDS M412 Trommel is a versatile mobile track trommel suitable for a wide range of materials, from lightweight substances to robust demolition waste.
Handling Large Material: This compact powerhouse can handle materials as large as 600mm (24″) in height, making it ideal for cleaning dirty quarry materials and efficiently processing large items.
Fold-Out Stockpiling Conveyors: Equipped with fold-out stockpiling conveyors, the M412 offers convenient and efficient material handling within the quarry and between job sites.
Drum Configuration Options: Choose between two drum configurations for the M412 to match your specific screening requirements. Opt for a drum frame with interchangeable screens or a fully welded drum with drum cleaner to deal to the stickiest of feed materials.
Tipping Grid Compatibility: Enhance productivity by adding a tipping grid to the machine. With this addition, the MDS Trommel M412 effortlessly produces three distinct products while maintaining fuel efficiency, consuming just 8 litres of fuel per hour.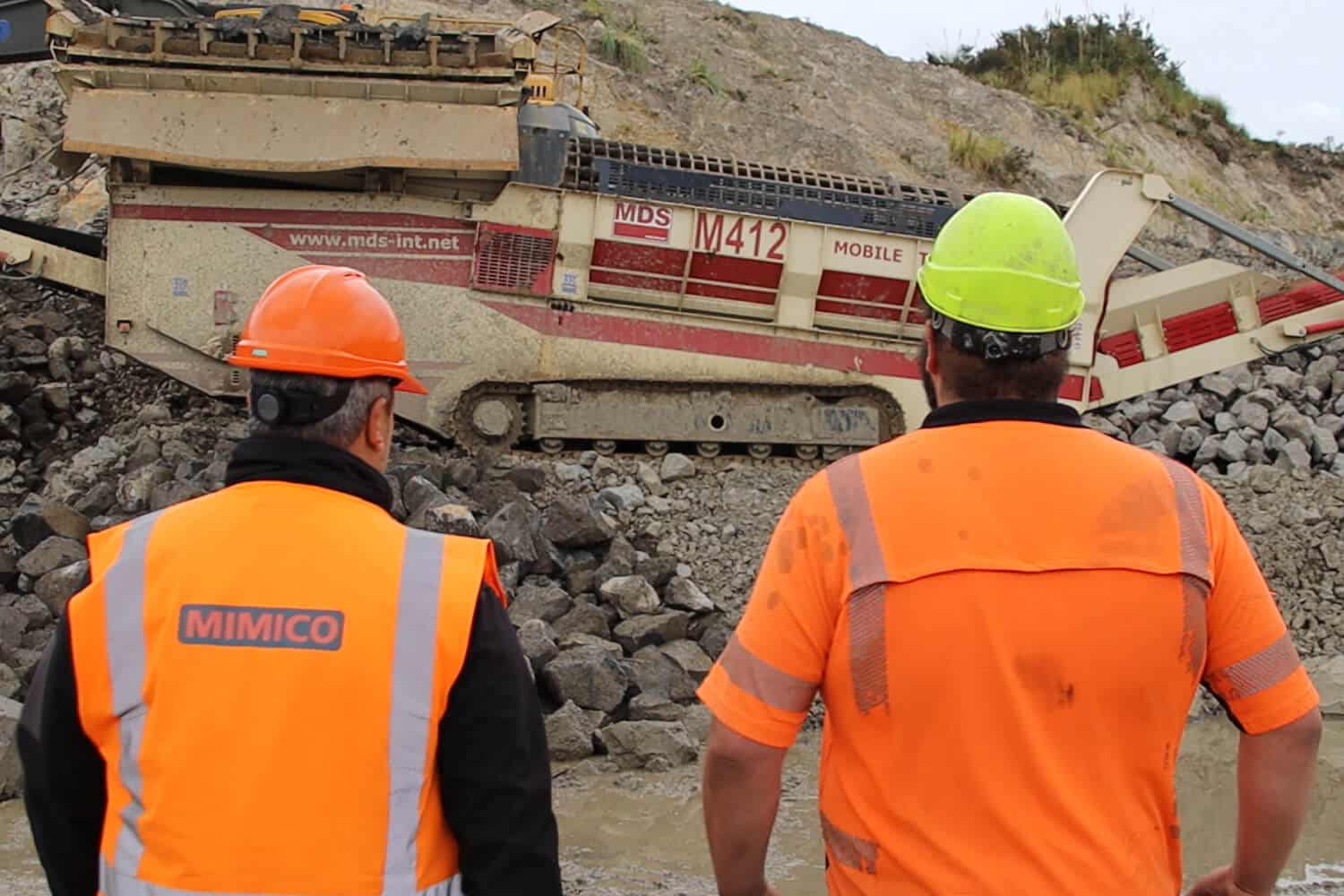 In the words of Gus Hawkins, the integration of the MDS Trommel M412 enhanced processes at Brewer's Quarry. Its ability to separate materials, user-friendly operation, mobility, and unparalleled support from MIMICO have combined to elevate productivity and optimise operations. The MDS Trommel M412 is not just a machine; it's a testament to innovation and collaboration that sets the standard for quarry operations.
As Brewer's Quarry continues to evolve and meet the demands of the industry. It serves as a testament to the potential of smart solutions and dedicated partnerships in the world of quarrying.