There are many different types of sand screws in the market with varying styles of lower end bearings. The two common styles are flange bearings andoutboard bearings. Flange style bearings are installed directly against the tub which can be a costly design error. When the water seal wears, the bearing becomes vulnerable to water and sand, this generally results in bearing failure and unplanned downtime. The outboard bearing is mounted external to the tub and uses a common plummer block or pillow block bearing, if there is a seal failure the bearing is not affected. Another key benefit is ease of maintenance.
Conversion kits
Outboard bearings are supplied as standard items on Superior Industries' sand screws, however many competitors use flange style bearings. Superior Industries provides a solution for these sand screws with the safeguard outboard bearing conversion kit. By using the conversion kits, it is easy to convert to superiors design. This allows for quick replacement and will definitely reduce costly downtime in the future. In addition, the superior design utilises off the shelf bearings.
"We have converted several sand screws now, all successfully eliminating costly bearing changes." Says David Hyslop, MIMICO's Crushing & Screening Product Support.
As demand for more stringent material specifications grow and quarries progress further into their reserves, the need to wash aggregate material increases. Superior supplies wet processing solutions to meet the needs of the market and will wash and classify bulk materials to an impeccable specification.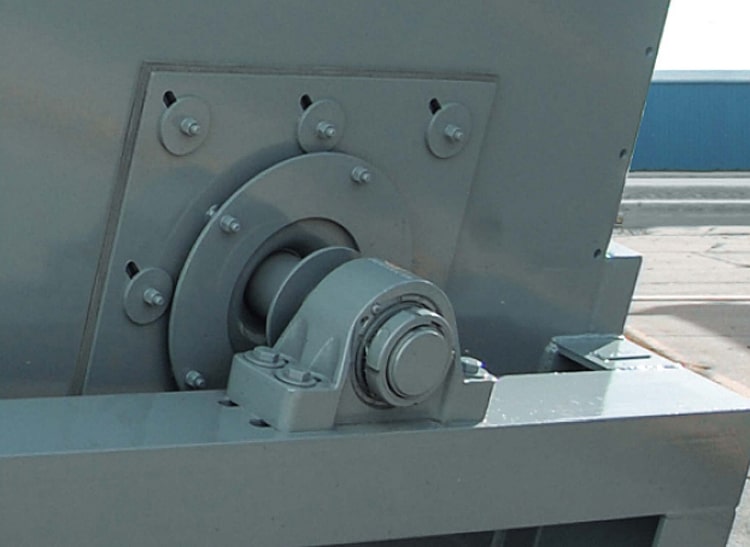 Superior and MIMICO's offering
MIMICO is in the business of delivering results for their quarry customers. This comes about by way of our supreme industry expertise backed by a world class suite of equipment from the industry's leading brands. The product range on offer from MIMICO includes Superior's Aggredry® Dewatering Washer for fine materials and the Alliance™ Low Water Washer.
About Superior Industries, Inc
Superior Industries engineers and manufactures ground-breaking, bulk material processing and handling equipment and cutting-edge machinery components. From its headquarters in Morris, Minnesota, USA, the manufacturing firm supplies bulk crushing, screening, washing and conveying systems for industries including construction aggregates, mining, bulk terminals, agriculture, power and biomass.
In addition to its home plant in Minnesota, the 45-year-old Superior operates from additional facilities in Arizona, Georgia, Illinois, Michigan and Nebraska, USA; Alberta and New Brunswick, Canada; and three locations in Brazil to serve South American markets.
For more about Superior Industries visit: http://superior-ind.com/