Leaving the early stages of the New Zealand winter, I travelled to India with my colleague, National Technical Services Manager, Ryan Clark. We were to visit Dynapac and Metso production units in Pune and Rajasthan, India.
Our primary objective was to visit the Dynapac facility in Pune to assess a new roller model that we will introduce to the New Zealand market later this year. I will talk less about that for the moment as we have a full article coming up in July's Contractor Magazine.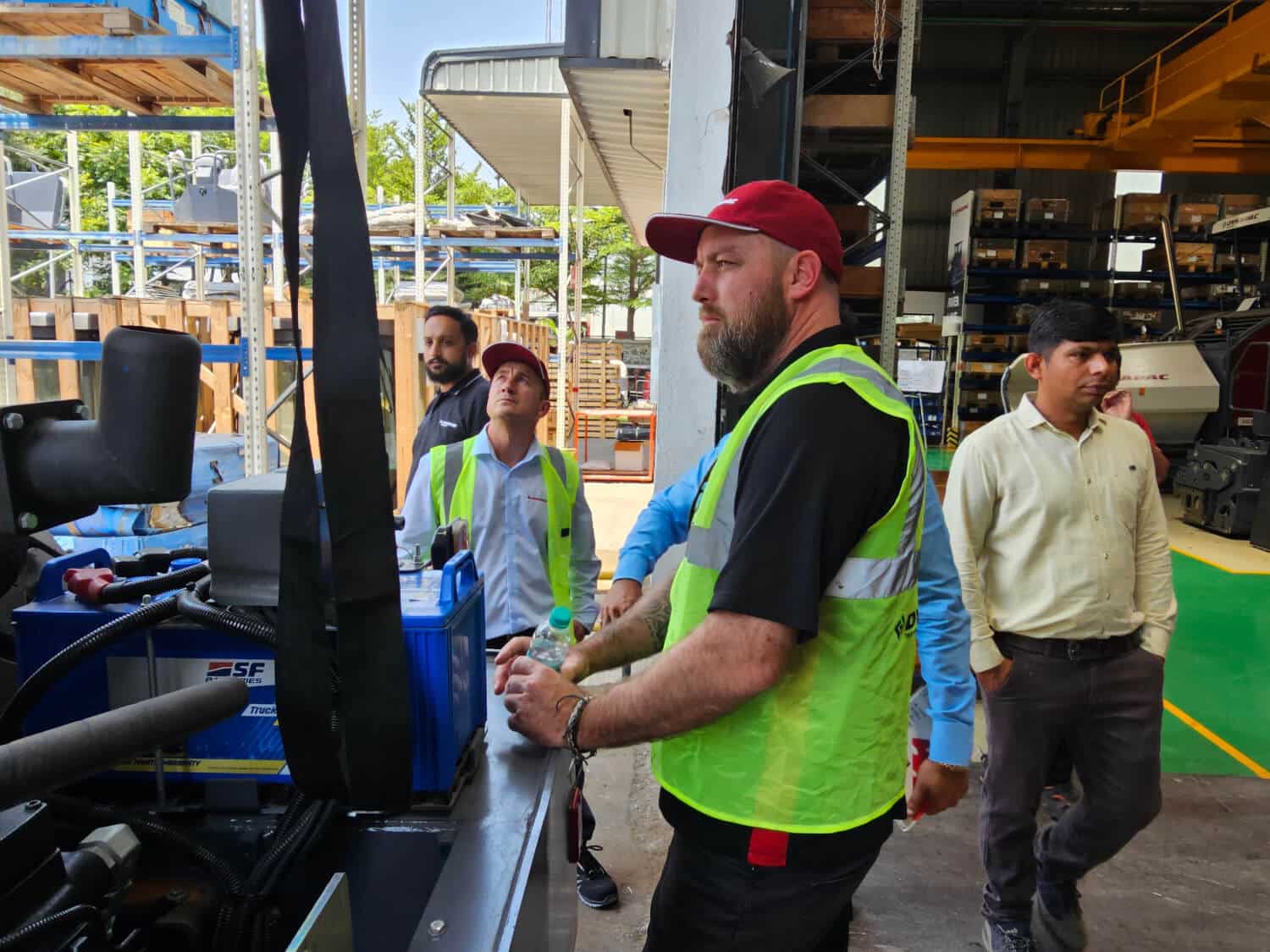 Ryan Clark and Daniel Axiak: Dynapac Business Manager Oceania, at the Dynapac Factory Pune, India.
Travelling approximately 160kms south of Delhi, we visited Metso Park, Alwar, Rajasthan – a world class state-of-the-art production facility spanning a 150,000m2. Products include fixed and mobile crushing and screening plants, pumps for mining and dewatering, rubber consumable wear parts and screen media.
"Metso Park, Alwar, Rajasthan is a world class state-of-the-art production facility exporting to over 60 countries."
Development and expansion planning phased over the past few years have supported both export growth demands and the significant domestic market requirements for crushing and screening solutions. The facility exports to over 60 countries. Metso has operated in India for almost 30 years and have invested over 100 million Euros into the facility since 2010.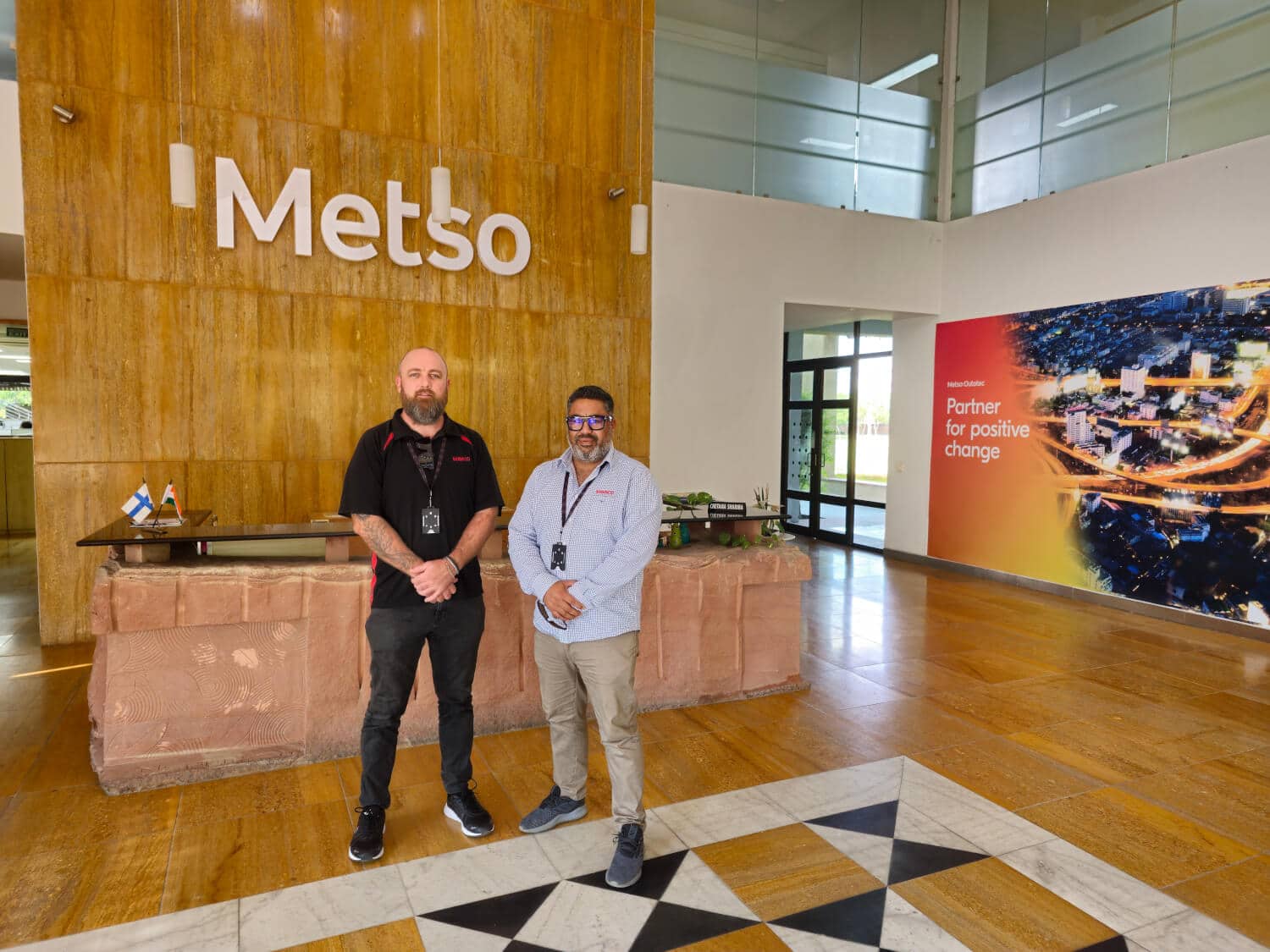 As we navigated our way across the expansive site and between production lines, the outside 43-degree heat was clearly no issue for our hosts, Mr. Rakesh Thakur, Vice President – Manufacturing India and his management team.
In each building, we were hosted by the respective line leadership team and given a comprehensive tour of of each step in the production process.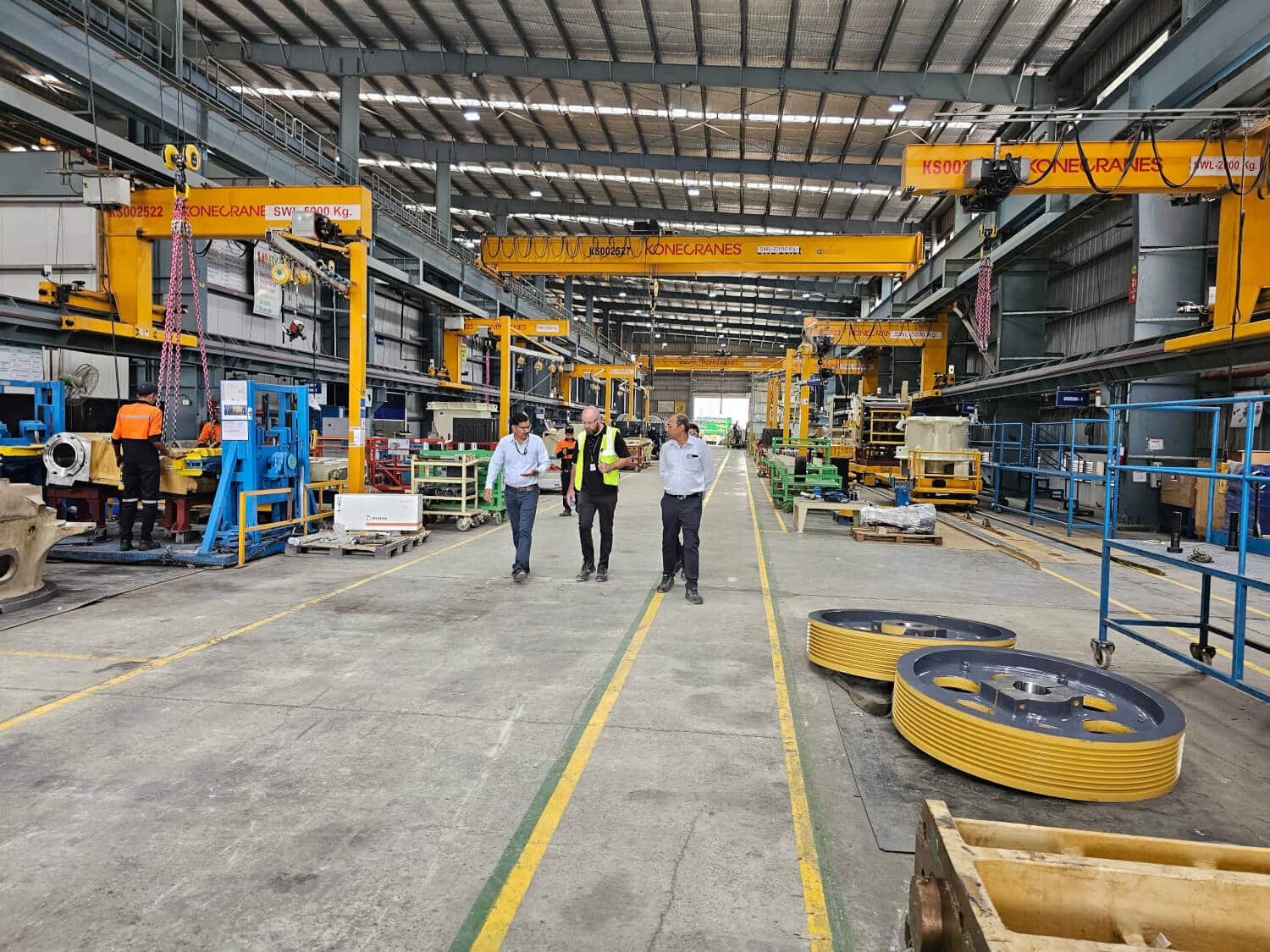 In 2022, the Metso Park facility exported over 800+ units to international markets from across their product segments. Production capacity is due to ramp up significantly as further expansion and development across the facility comes online later this year.
The facility is expecting to soon open a newly purpose designed and constructed inline assembly facility to expand its tracked equipment production capacity. The impressive new structure will increase capabilities with a maximum production capacity of a tracked unit every four hours for a dual shift.
"The impressive new structure will increase possible production capacity to a tracked unit every four hours on a dual shift."
A highlight was the fabrication line for the superstructures and the components for crushers and screens. Plasma cutting machines ensure accuracy and minimise wastage, while jigs and fixtures are made as per Metso's design standards. The ultrasonic testing facility for welding joints and a vibration assembly shop for testing of the screening systems make up part of the quality control systems employed on the line.
Metso Park, Alwar far exceeded my expectations. The quality of the people, systems and plant was truly world class. I couldn't help but think, "Why would you manufacture anything in Europe these days?"
I last visited India on business 20 years ago. What became apparent from this tour was the powerhouse the Indian economy has become, and how the Indian manufacturing sector has developed much further than I could have realised without having travelled to the country.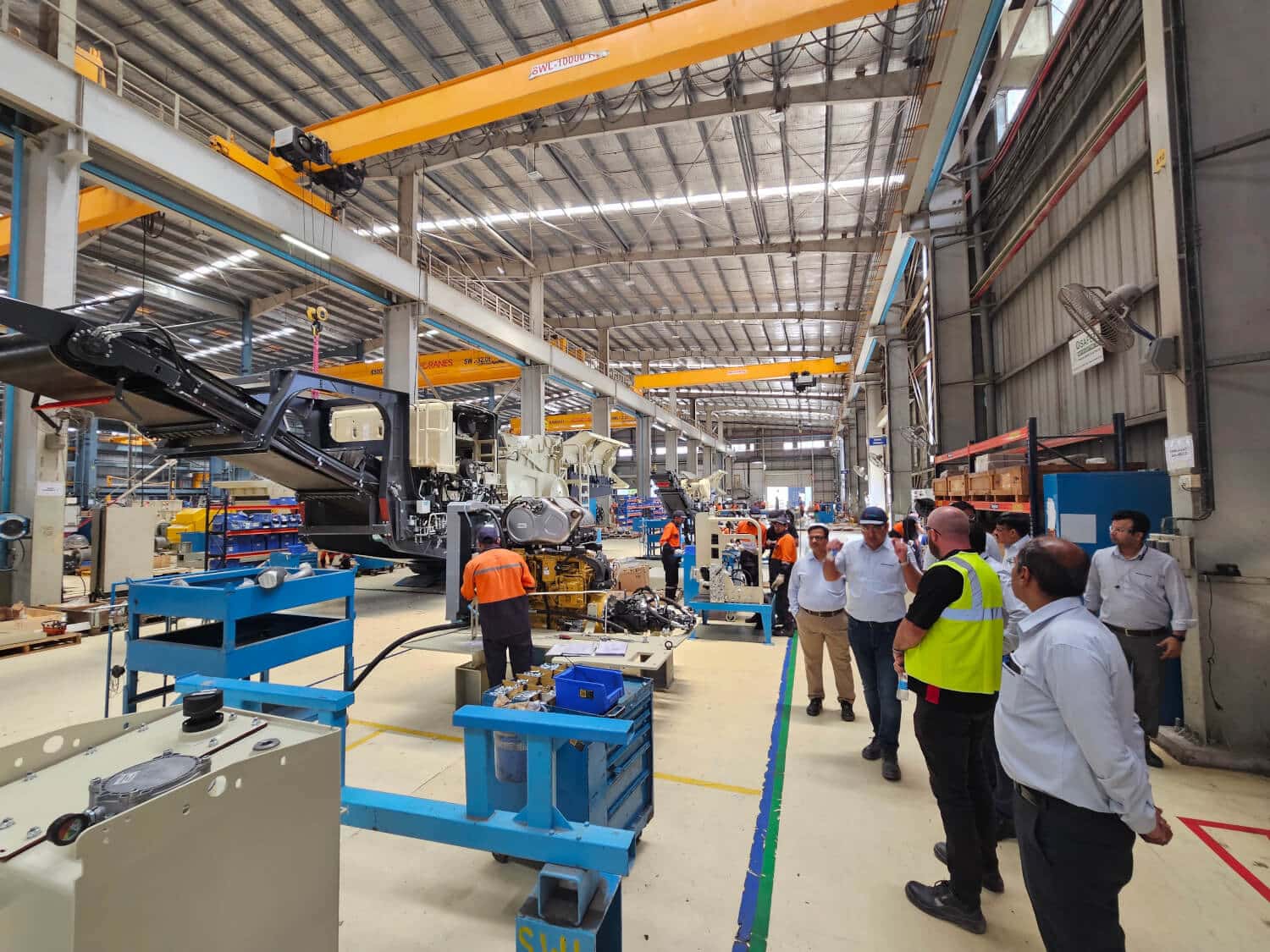 From this visit there was no doubt for me that Indian factories are far more capable today than some old tropes give the country credit for.
If, for any reason, you had to think twice about a multinational product manufactured in India then know this: from what I saw, Indian manufacturing is a serious and significant player at an international level, with highly skilled people, in high tech facilities, driven by the highest quality standards.
You could not help but notice the investment opportunity that exists for multinational manufacturers in India – as a viable alternative to Chinese production facilities.
These Indian business units were clearly identified in the growth planning of their parent companies some time ago and the respective facilities are in a development continuum.
They shared some common ground. Both had impressive management teams led by individuals with significant international experience across global markets. The design and engineering teams are highly skilled, competent, and ambitious. There was an absolute desire from the respective Dynapac India and Metso Park teams to succeed on the international stage.
I have no doubt we will see more and more global manufacturers making greenfield investment into the Indian manufacturing sector.