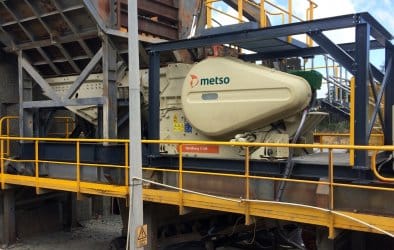 To minimise the installation costs MIMICO Engineering designed a new sub-frame to accept the existing feeder mounts and the new mounting requirements for the Metso C106 jaw crusher.
This sub-frame was adapted to the existing frame in order to utilise the current subsidiary equipment such a chutes and conveyors.
Project Highlights:
Installation of a new Metso C106 Jaw Crusher and TK11-42-2V Grizzly Feeder.
3D Design for interface with existing support structure.
Installed and commissioned in short time frame.