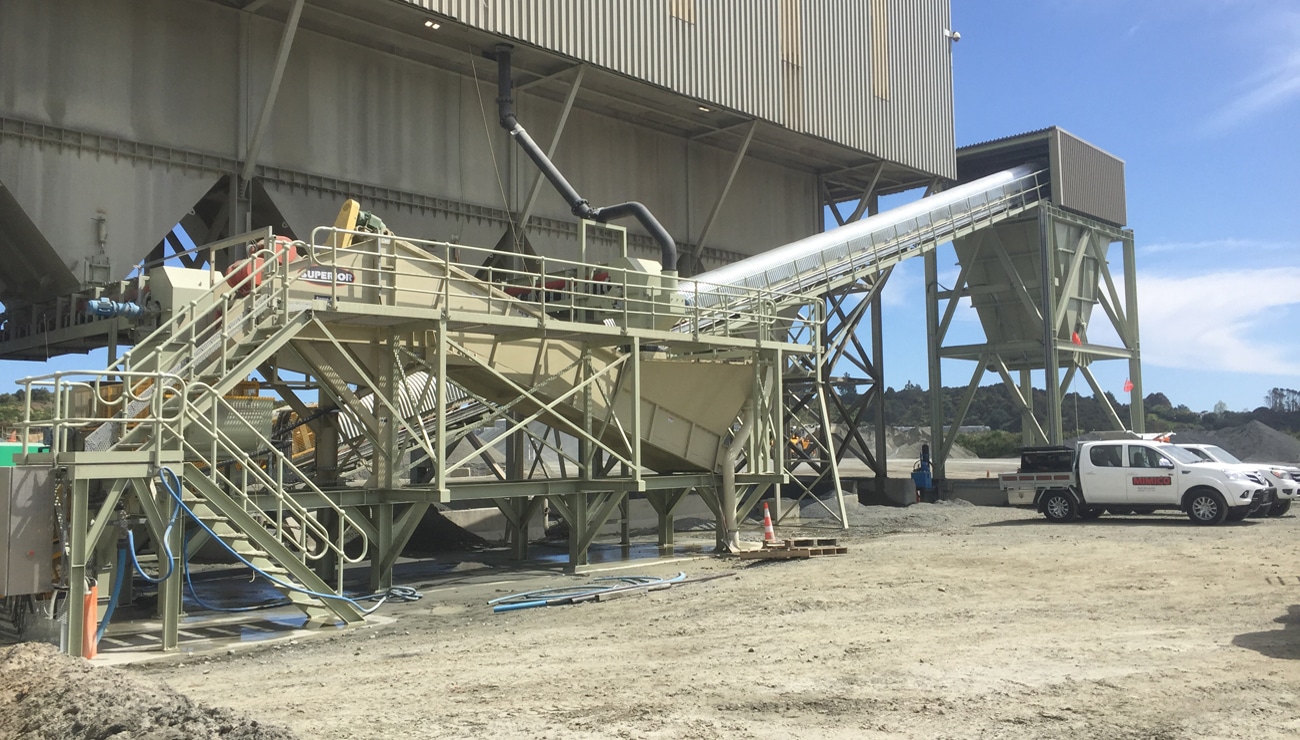 Wash Plant
Utilising the existing load out product bins we modified the outlets to accept new belt feeders to control the blend ratio of washed vs unwashed PAP in the final product.
Project Highlights:
36" Superior Industries Aggredry.
MIMICO Engineering structures, conveyors and belt feeders.
MIMICO Engineering load out hopper with roof.