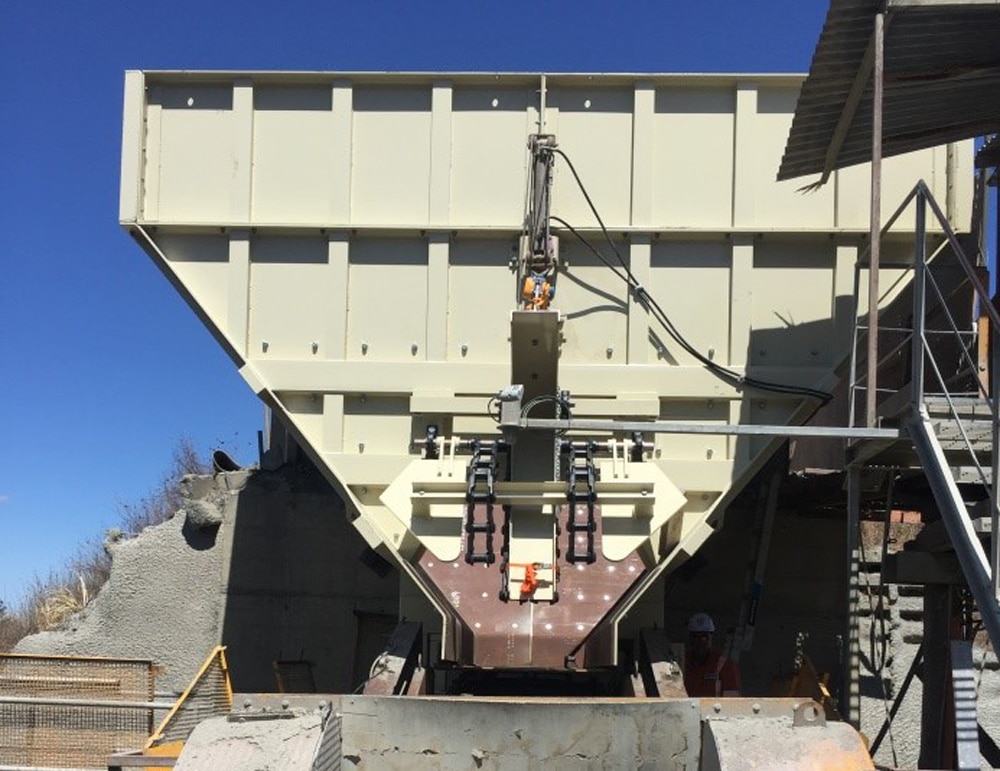 Primary Bin
The health and safety concerns relating to the existing bin and the production issues relating to the bin loading requirements necessitated its retirement.
The new bin was designed, manufactured and installed on time and on budget.
Project Highlights:
16mm mild steel construction.
16mm Hardox 450 wear liners.
Full 3D design to detail interface with existing structure.