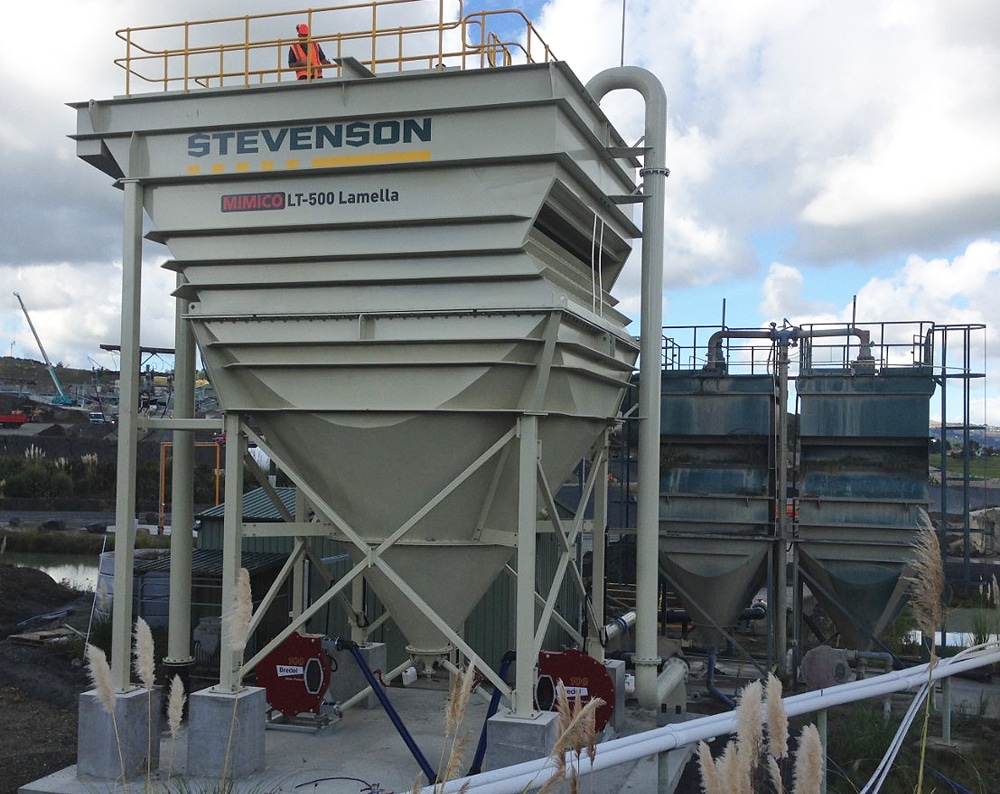 Waste Water Treatment Plant
The scope of supply for the new unit was to handle storm water, truck wash waste water and the aggregate plant process water which was increasing as a result of plant upgrades. The new unit also needed spare capacity for 'future proofing" should extra process water be added in the future.
The LT-500 with a capacity to handle 500m3/hr of wastewater was chosen and with an imposing footprint the challenge to manufacture and install was undertaken. Included was a full PLC control unit giving automated control for chemical dosing and measuring of the solids content of the infeed and the turbidity of the clean water.
Project Highlights:
Installation was achieved with-in a tight timeline to coincide with the new process plant start-up and the increase in process water.
Full Programmable Logic Controller (PLC) included for automated control.
The upgrade included the supply of a new Metso VS200 L150 slurry pump to feed the slurry to the LT-500.
All pipe work designed and installed for seamless transition from the existing LT-100's to the new LT-500.