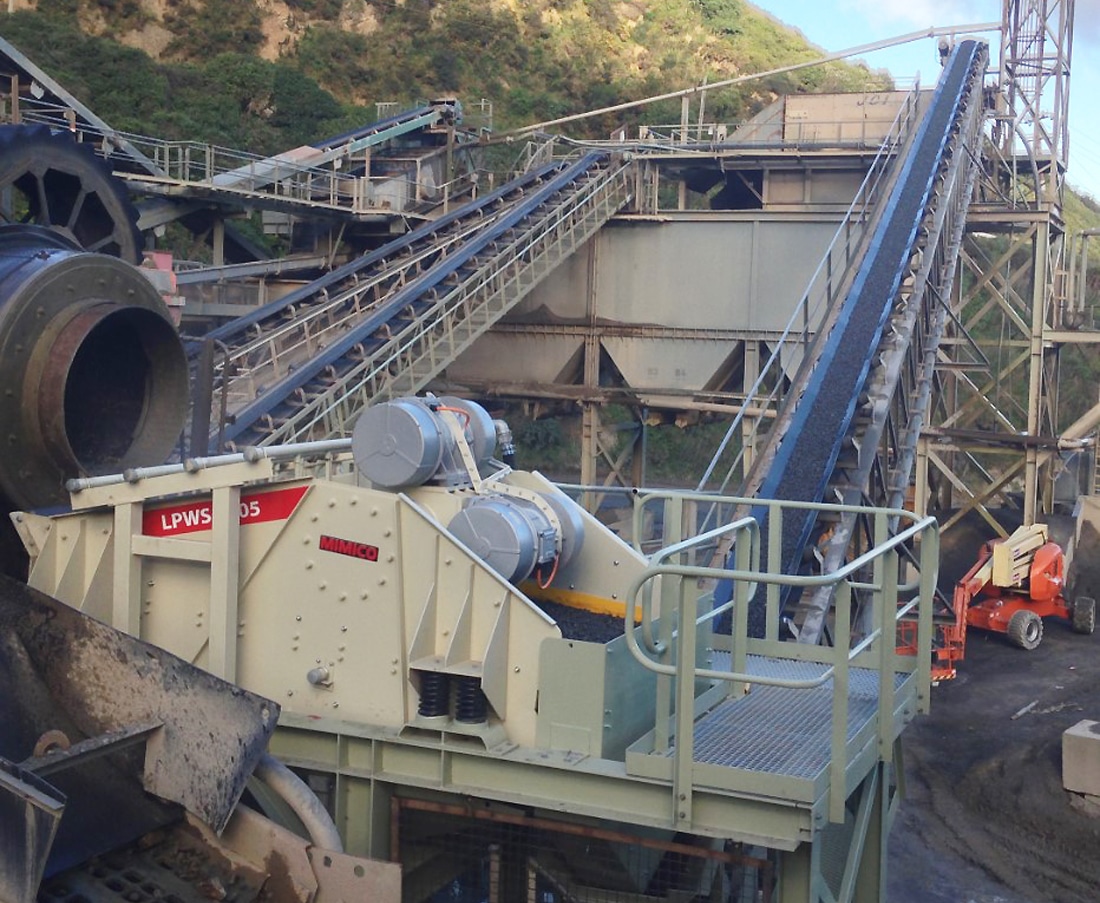 Low Profile Wash Screen
The challenge of working with the existing confines of a fixed feed position from a scrubber and fixed discharge conveyor was overcome by minimising deck heights utilising Metso LS modular screen media, and a top mounted vibrating motor mechanism assembly.
Project Highlights:
Designed for purpose to minimise any modifications to existing equipment for a cost-effective solution.
Pivoting spray bar assembly for access to top deck media.
Metso LS modular screen media installed onto both screen decks for excellent wear life.
5° installation angle.