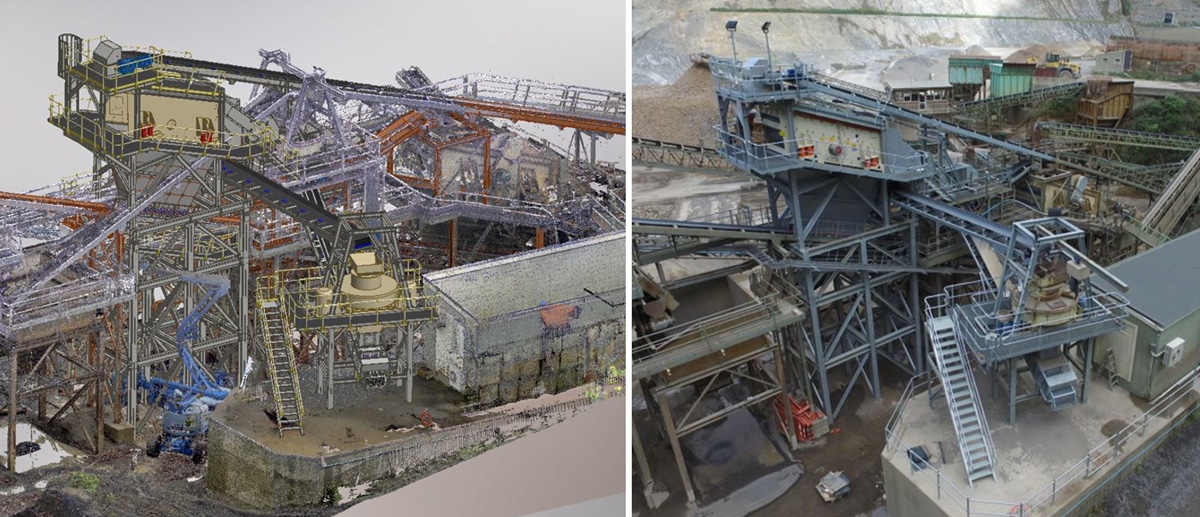 Due to the multiple interface connections between new and existing items we were able to eliminate potential installation issues through detailed 3D design to exceed installation timeline expectations.
Project Highlights:
3D Existing plant scan for design integration.
3D modelling of all components using point cloud data of existing plant for design interfaces.
Metso Outotec CVB1845-3 Compact Series Screen.
MIMICO Engineering Screen Support Structure.
Full lined under screen and front rolling discharge chutes.
New MIMICO Engineering support structure for existing Barmac B9600 VSI Crusher.
Existing Screen Feed Conveyor Extension.
3 x New conveyors guarded to AS/NZS 4024.
All item supplied galvanised.
Installation and commissioning period – 14 days.