SPARE & WEAR PARTS FOR ALL MODELS
MIMICO is the New Zealand parts supplier for all the brands we distribute. Genuine OEM parts are specifically manufactured to suit your machine, ensuring a perfect fit to the same exact standards that are set when it was designed. Your machine will stay well-maintained and perform to its original specifications.
Our specialist parts staff can also source the best value parts from around the world. Our indent parts service means we can provide wears and spares at a price lower than the stock we carry in inventory. We'd like to invite you to take advantage of this service to help you in minimising the maintenance costs of your equipment.
CRUSHER SPARE & WEAR PARTS
When choosing spare & wear parts for your crusher, think long-term. Metso Outotec's parts help keep your crusher working at peak performance because they are made to fit and function for just that.
Correct parts are critical to the successful operation of any process equipment. Each component undergoes rigorous testing in both laboratory and field-based trials to ensure the manufacturing processes, materials and quality control are of the highest standards. Genuine OEM parts, therefore, outperform imitations and with a longer lifetime, saving time and costs.
Customised spare and wear parts solutions help you improve equipment reliability and availability, and support you in optimising plant performance and total cost of ownership. Our goal is to build a proactive partnership with you based on a deep understanding of your operations. We aim to make part identification, ordering, supply, and demand planning as smooth, efficient, and cost-effective as possible.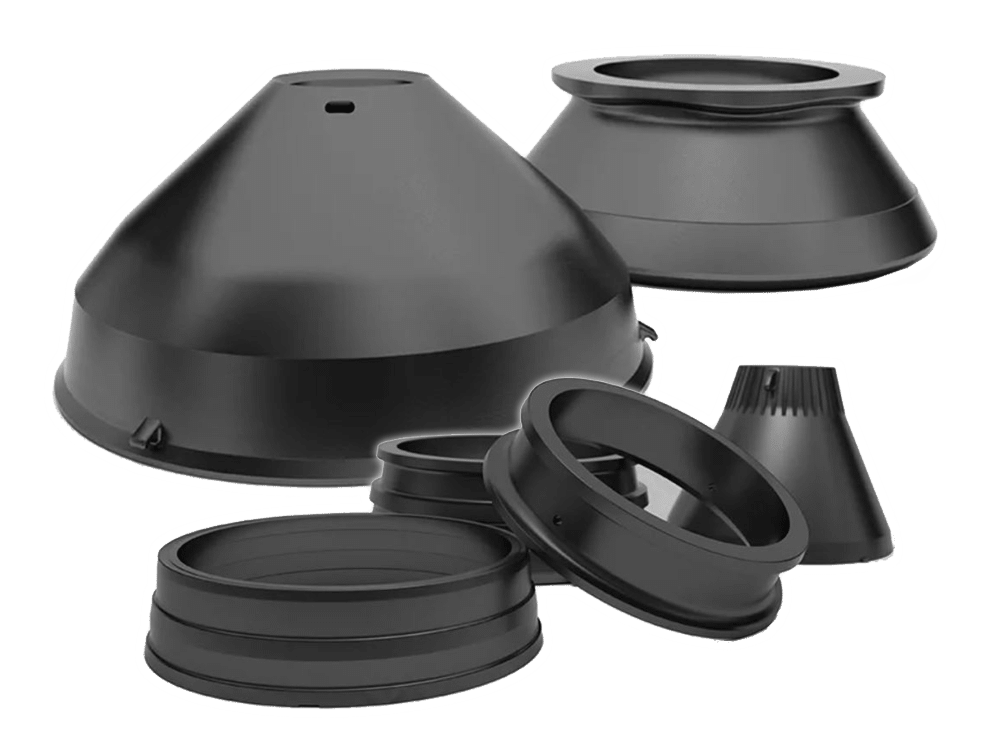 We stock an extensive range of parts which are covered by the Kobelco factory parts warranty system. When you buy genuine Kobelco parts you can rest assured that your Kobelco excavator will perform at its optimum level throughout its lifecycle.
Kobelco Genuine parts are specifically manufactured to suit your Kobelco Excavator, ensuring a perfect fit to the same exact standards that are set when the machine was designed.
From hydraulic components to operator cabins, Kobelco Genuine Parts are manufactured to the same precise standards as your Kobelco excavator. Extensive laboratory and field testing goes into every product just like our excavators. Kobelco genuine parts are built for durability and reliability to minimise downtime.
Kobelco Genuine Parts are covered by a 12 months 1,500 hour factory warranty, ensuring your Kobelco excavator performs to the highest possible safety and reliability standards.
The Kobelco parts range includes engine components, hydraulic components, drive train components, undercarriage parts, filters, lubricant oil sampling kits, operators cabins and glass in the unlikely event your machine may be damaged.