KOBELCO GENUINE LUBRICANTS
The Kobelco Genuine Lubricants range is manufactured to meet the design criteria recommended by our factory engineers, ensuring your Kobelco components are protected throughout their lifecycle.
Service intervals are kept to a minimum, ensuring the cost of ownership of your investment is kept to a minimum, and operational uptime is maintained throughout the year.
Kobelco Genuine Lubricants, coupled with Kobelco Oil analysis and testing, allows effective trending analysis that will minimise equipment downtime, permit more efficient maintenance scheduling and increase equipment resale values.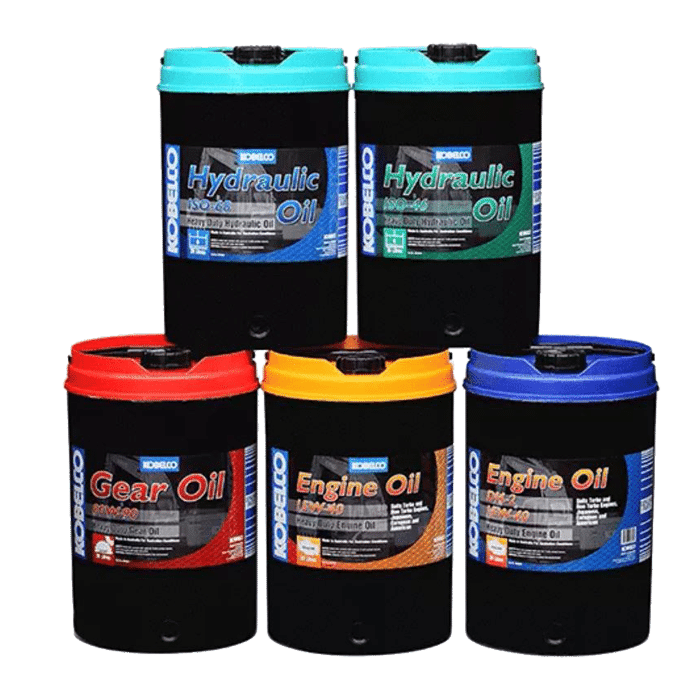 Kobelco Genuine Filters are made to exact tolerances that guarantee consistent high quality. They provide consistent performance to protect your engine, drive train, and hydraulic systems.
Kobelco Genuine Filters offer the superior quality and protection you need to maximise your engine and other component system's life. The advanced design features combine to deliver maximum filtration efficiency and the protection you need to get the most out of your machine.
Kobelco offers an extensive range of filter and service kits for your current model machine. These are conveniently packed into one single Kobelco storage box. These filter and service kits also provide significant price savings compared to buying individual filter parts.