MIMICO, along with Metso, is pleased to continue our support of the IOQNZ'S annual Jim Macdonald Memorial Lecture Tour. The 2023 edition welcomed Tegan Smith as the guest presenter on a seven-stop, nationwide tour.
In her presentation Tegan is focused on Changing Perspectives, looking at the narrative of the quarrying industry.
"We understand our industry, the way we operate and the materials we supply…our essential contribution to society. But how do those outside our industry perceive us?" asks Tegan.
"If we were to listen to their narrative of us, would it reflect our understanding? Would it resonate? If not, why not? And what do we do about it?"
About Tegan Smith
Tegan Smith is a Director of Groundwork Plus with over 20 years' experience in the quarrying, land use and development sectors. Tegan is well known for her passion for the quarry sector and has particular interests in town planning, environmental legislation, and advocacy.
Tegan provides ongoing assistance to both the industry and government on planning and environmental legislation throughout Queensland. Tegan is also an active member of the Institute of Quarrying Australia and the founder of the Women in Quarrying initiative nationally.
She is the
first individual woman to win the Caernarfon Award
since the commencement of the award in 1989.
Tegan was awarded the Caernarfon Award after presenting her paper 'Changing Perspectives' at the 63rd Institute of Quarrying Australia national Conference in Newcastle in March 2022. She is the first individual woman to win the Caernarfon Award since the commencement of the award in 1989.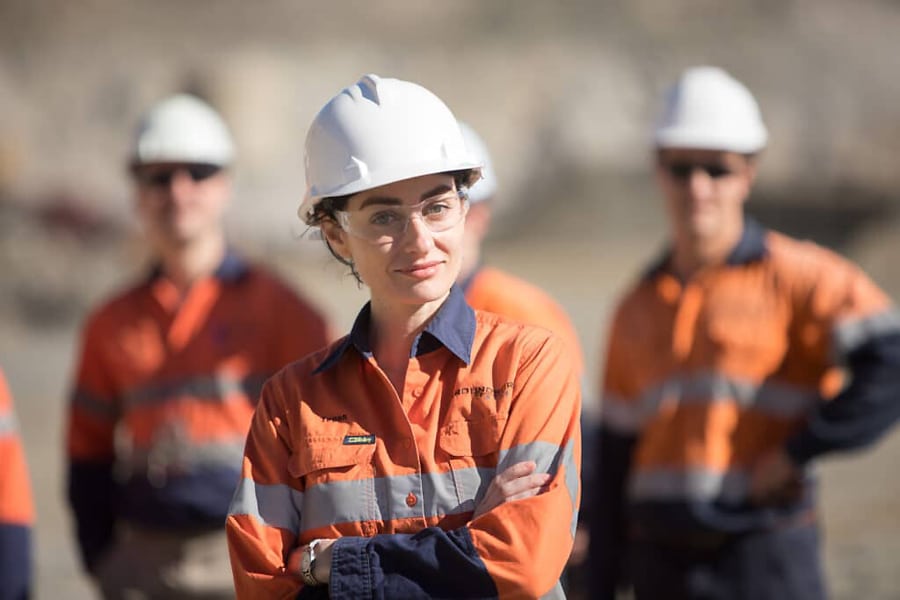 The Jim Macdonald Memorial Lecture Tour
Named after Jim Macdonald, best known in the industry as an inventor of the Barmac Vertical Shaft Impactor (VSI), the annual Jim Macdonald Memorial Lecture Tour is run by the Institute of Quarrying NZ and visits several locations across the country. In 2023, the tour takes place during May and stops at Whangarei, Auckland, Matamata, Palmerston North, Nelson, Christchurch, and Dunedin.
As well as inventing the Barmac VSI, which was initially called the Macdonald Impactor, Jim Macdonald had a distinguished engineering career with the Wellington City Council. He was a prolific inventor during his time in Wellington and, prior to that, during Second World War, where he became the most decorated New Zealand naval officer of that global conflict.
Image of Tegan Smith sourced from Quarry. Content from IOQNZ.