Lokotrack ST4.8 mobile screen
The Lokotrack® ST4.8™ & ST4.8E™ mobile screen produces four end products with its triple deck screen. All conveyors are hydraulically foldable, and it can be transported as a single unit. With the optional Metso IC™ process control system and powerful CAT® diesel engine with e-Power, the Lokotrack® ST4.8™ & ST4.8E™ is an efficient mobile screen for various standalone and multistage applications.
This model, along with Metso Outotec's full range of mobile crushing and screening equipment, is available in New Zealand from MIMICO.
Versatile mobile screening
The Lokotrack® ST4.8™ and ST4.8E™ mobile screen is commonly used in quarries or construction sites. Its triple deck screen with four end products has proven to be highly valuable especially in aggregate production.
Reduced downtime: The new engine package provides the best fuel efficiency due to the optimised hydraulic system and easy access to the service locations.
Multi-functionality: Features like radio remote control and a heavy-duty air filter enable operators to fine-tune the Lokotrack® ST4.8™ and ST4.8E™ mobile screen to perfectly match their operational requirements, including closed circuit applications with other crushers and screens. The optional Metso IC™ process control system offers single-button start-up and the possibility to interlock the Lokotrack® ST4.8™ and ST4.8E™ with other equipment.
ST4.8E™ powered by electricity: The Lokotrack® ST4.8E™ can also be equipped with e-Power that gives operators twice the choice. Plug it to the grid for quiet, emission-free and economical scalping in the cities, and enjoy the flexibility of modern low-emission and low noise diesel engine out in the country.
Quick adaptation: Screen meshes are interchangeable between all three decks, which means less hassle on-site and with inventory, in addition to quick adaption to different applications. Side platforms come as standard to enable safe maintenance of the unit.
The Lokotrack® ST4.8™ and ST4.8E™ mobile screen can be fitted with an optional wet screen conversion, transforming this popular screen into a high-performance wash plant.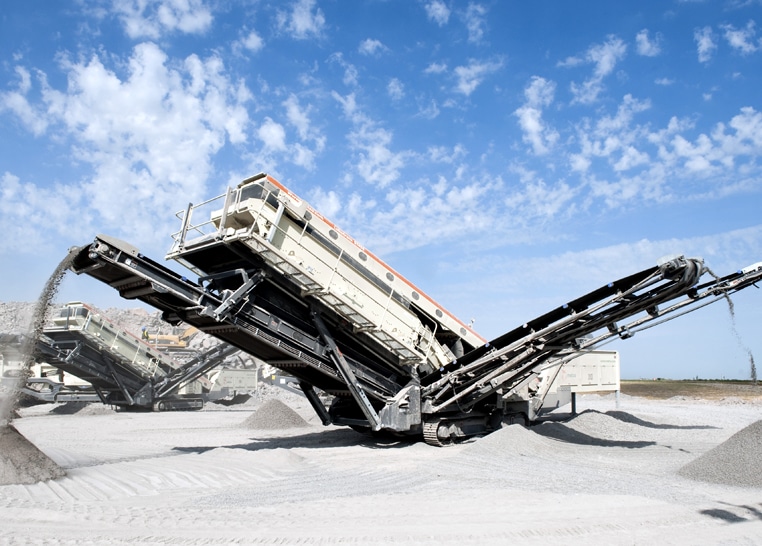 Reliability: High-quality components and engineering without compromises ensure trouble-free production.
Gath Taylor, MIMICO's Crushing & Screening Business Manager, said: "The Lokotrack® ST4.8™ mobile screen has been a popular model in New Zealand and the South Pacific with many machines installed in varied applications. The ST4.8 has, in particular, been very popular in washing applications, with the machine used to wash concrete aggregate and sealing chip on multiple sites."
Lokotrack® ST4.8™ & ST4.8E™ mobile screen
Technical specifications
• Screen size: 5,480 x 1,520 mm
• Screening area: 8.4 m²
• Screening working angle: 18-30°
• Decks: 3
• Feed hopper: 7.5 m³
• e-Power: 2 x 37.5 kW
• Engine: CAT®, 106 kW
Transport dimensions
• Weight: 32,000 kg
• Width: 3,040 mm
• Height: 3,560 mm
• Length: 18,000 mm
Contact MIMICO for more.
About Metso Outotec
Metso Outotec is a frontrunner in sustainable technologies, end-to-end solutions and services for the aggregates, minerals processing and metals refining industries globally. By improving our customers' energy and water efficiency, increasing their productivity, and reducing environmental risks with their product and process expertise, Metso Outotec is the partner for positive change.
Headquartered in Helsinki, Finland, Metso Outotec employs over 15,000 people in more than 50 countries and its sales for 2020 were about EUR3.9 billion. The company is listed on the Nasdaq Helsinki. Visit: www.mogroup.com