Understanding what you are crushing and screening is crucial to optimising the performance of a processing plant. It will allow you to achieve the desired end-product, and operate a plant that is both cost effective, maximizing availability, and up time.
What Matters
The physical properties of the material are key, and there are several factors that will affect the performance of a crusher.
Crushability, abrasiveness, geology (graywacke, basalt, granite), density, moisture, size fraction, and material contamination are, in our opinion, crucial factors to consider.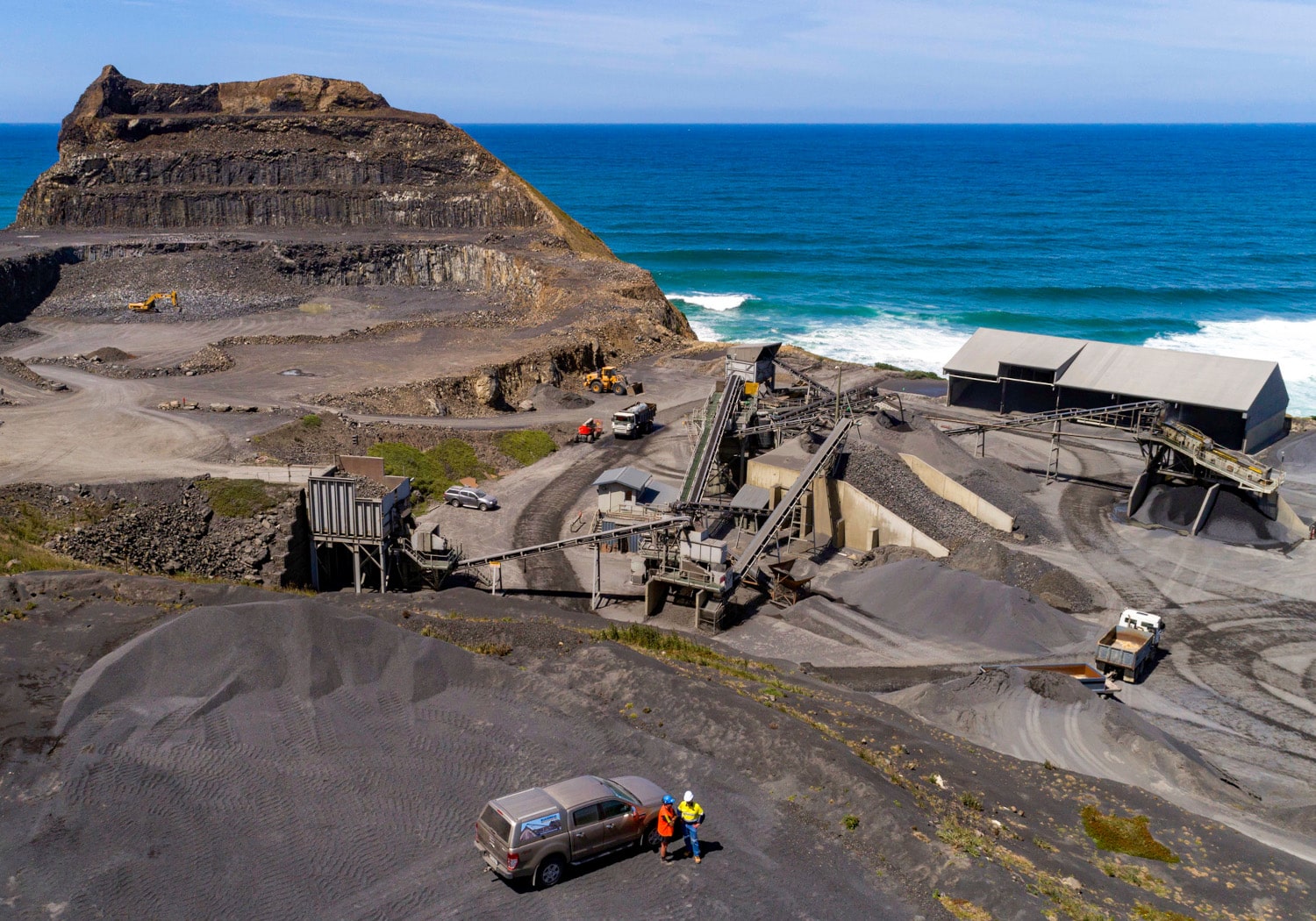 Material Testing
Several tests have been developed to evaluate a material's ability to break down and, how fast it is likely to wear out equipment. Some of the more common tests include the Bond Work Index, Los Angeles Value, and Abrasion index.
Each of these tests provides useful information, but few measure two properties at the same time, while other tests can require specific samples and long testing times.
"The physical properties of the material are key, and there are several factors that will affect the performance of a crusher".
Crushability and Abrasiveness Test Methodology
MIMICO uses the LCPC Abrasivity Test (French Standard P18-579) to assess material crushability and abrasiveness. This test measures material reduction and wear rate on a test paddle, providing two values for evaluating crushing plant performance.
The test consists of exposing a 500g sample of 4-6.3mm well-shaped material, to five minutes on a paddle rotating at 4,500rpm. It provides two results: the crushability, or the percentage passing 1.6mm, and mass lost from the test paddle, which is calculated to grams per ton (g/ton). This is then classified into five different bands for each of the two results as shown below.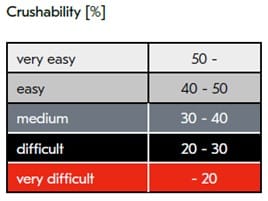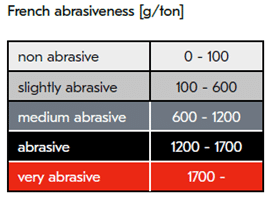 This test is crucial due to the wide variation in a single geology, such as Graywacke which is a common geology found in New Zealand. The results can range from 400 to over 1600g/ton abrasiveness and the crushability can range from 20% to 45%.
Both results cover three bands of classification and can affect plant design and have very different wear rates.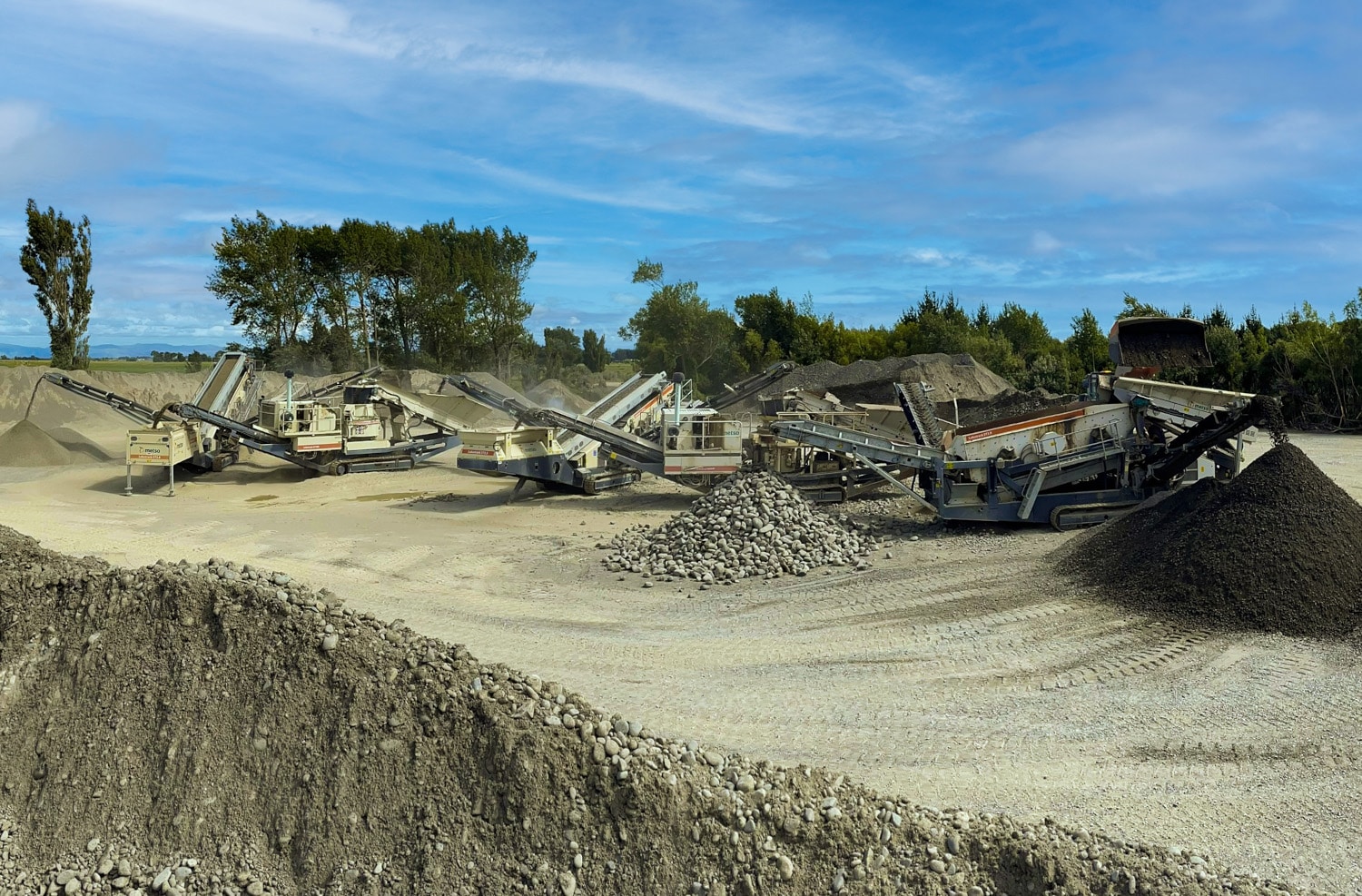 Why does MIMICO consider the crushability and abrasiveness test to be a good measure? Here are ten compelling reasons:
Tens of thousands of tests, hundreds of them in New Zealand alone, provide an abundance of data points for reference. The repeated testing instills confidence in predicting material behavior.
The internationally recognised crushability and abrasiveness test follows rigorous checks, ensuring impartiality.
Used as a material property in Metso's BRUNO simulation software that simulates the aggregate production process.
Can determine what crusher type will be the best suited to the application.
Helps to develop the understanding of the wear cost profile.
Supports the detailed planning of resources.
Develops the maintenance profile for a plant.
This test can be completed in New Zealand by MIMICO.
Requires a small sample weight of 500g and a size of 4-6.3mm, enabling clients to use smaller samples that might otherwise be rejected.
Testing is rapid, yielding results within one hour to half a day.
In the quarrying and mining industry knowing what you are crushing can make a significant difference to the way you might design and run your processing plant.